September 3rd, 2009
It has been awhile since last I blogged. I got a little busy. Being a one-woman show, starting a business can be time-consuming.
Since last I blogged, I've started regularly having a booth at the Santa Clarita Open Air Market (aka The Saugus Swap Meet at the Saugus Speedway).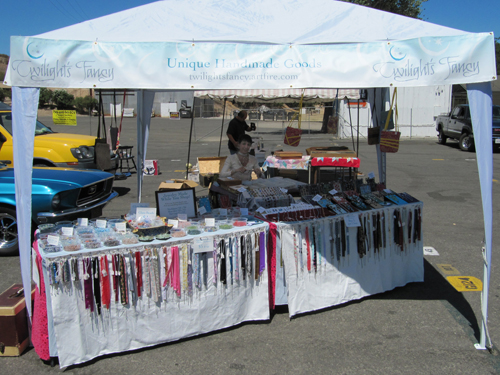 At the moment, I'm there on Saturdays, Sundays and Tuesdays, but I might scale back a little because of another venture I'll get into later in this post.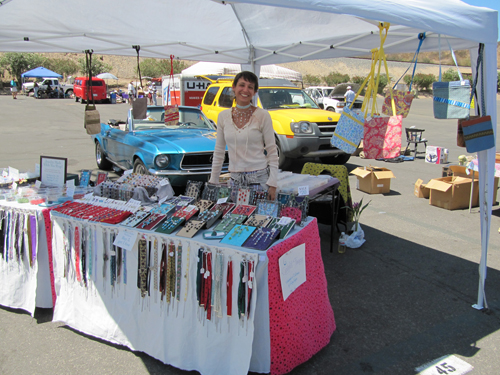 I've been having a great time out there. I'm always looking for deals, so my work is priced accordingly and I've always got stuff on sale just for the fun of it.
Plus, I make jewelry while I tend my booth. You can pick out beads and have me make them into something for you (earrings are only $5!) or I usually bring some from home and fill custom orders while I'm there. I also make ribbon choker necklaces and ribbon bracelets.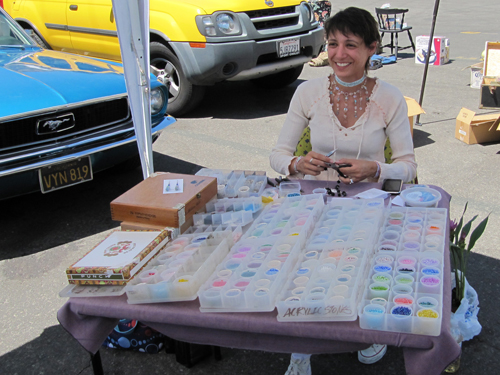 There isn't much I cannot do…one way or another.
Okay, now for the bit I said I'd get to later in this post…
In my Etsy store, I've started listing vintage patterns…mostly from the 60s-80s. See, my closets are full of clothes from those decades, too. There are a lot that I'm just not wearing, so I'm photographing them and also getting them listed at Etsy. If all I'm doing is looking at them, why not take pictures (which are grrrrreat to look at!) and let the clothes move further on their journey?
Don't get me wrong, I still wear mostly vintage: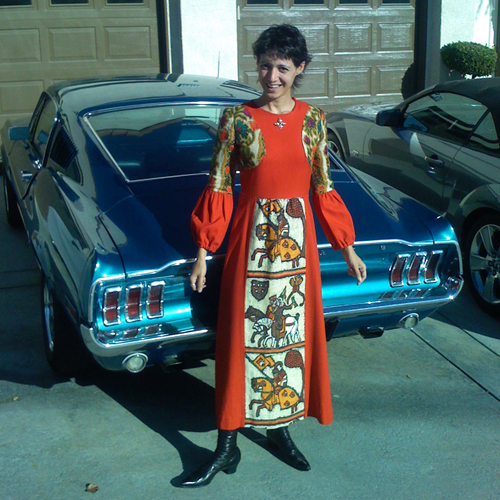 But I've got racks and racks of such great stuff that it'd take me a few years to wear it all if I wore something different every day.
Yeah. I've got a lot of clothing.
And vintage patterns go hand-in-hand with the clothing. I've got about 150 patterns listed and at least 300 more ready to roll. It's just a matter of time. Being a one-woman show, I don't have the army I'd need to get everything posted, but that's okay. It's nice to have something to show for all my hard work.
Plus, since I enjoy vintage clothes so much, seeing the patterns is just as much fun. I've held back a few so that I can make outfits out of them. Some will be out of vintage fabrics and some will be out of later stuff, but all will be fun and well worth the time invested. The plan is to use those as the vacation, the treat, the celebration of things to come.