May 22nd, 2009
Whenever I look out my back window, I just have to see where my tortoise is, what he's up to. Sometimes, he gets himself flipped over and can't get back upright again because he's got a flat spot on his shell, so it's good I'm looking out for him just in case.
And then there are days when I look out, expecting him to be frolicking in the grass or ground cover, but he's not.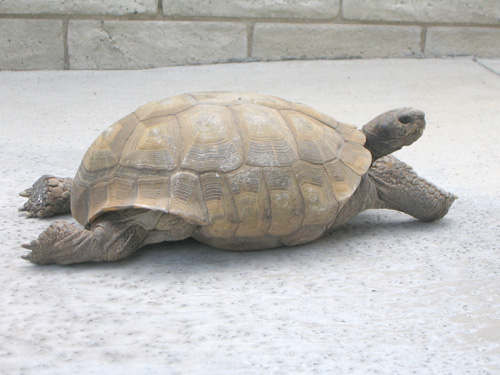 I should caption this "Don't hate me because I'm beautiful!"
Leave a Reply
You must be logged in to post a comment.