May 15th, 2009
I'm not saying that my booth was big, but that there were a lot of booths and people cruising around at the Rose Bowl Flea market. I enlisted the help of a couple of my friends and they got to take in the flea market for the day because I was totally able to hold down the fort solo.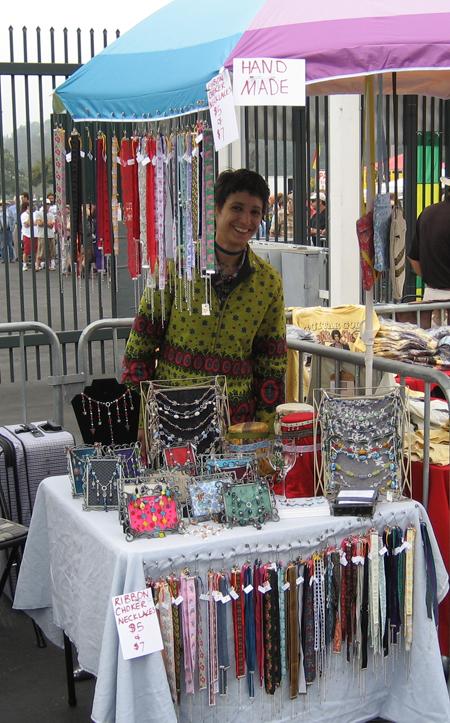 This is like a new chapter in my life. I've gone to many flea markets and craft fairs, but I'd never had a booth at one. And, well, here I am.
And I don't think I can get enough. It's lots of fun to meet people, too, so look for me doing many more of these shows in the future. I cart all of my handmade inventory out to these things, so if there's something you've seen in my shop at ArtFire or Etsy, and want to see in person, come see me at a show if you're in the LA area. I'll announce which shows I'm doing when, of course, so please check back or subscribe to my RSS feed.
I also bring new stuff to the shows that hasn't been posted to either of my shops yet. (I figure that if I sell it at a show, then I need not photograph it, etc.!) At the Rose Bowl, I had several new Rina necklaces, ribbon chokers without beads and new embroidered ones, too.