February 26th, 2009
Every now and then things come together so easily, I declare it graceful. That's what happened with this necklace. It. Just. Came. Together. Yeah, it designed itself. I hardly had to do anything but make sure the beads were in the right place.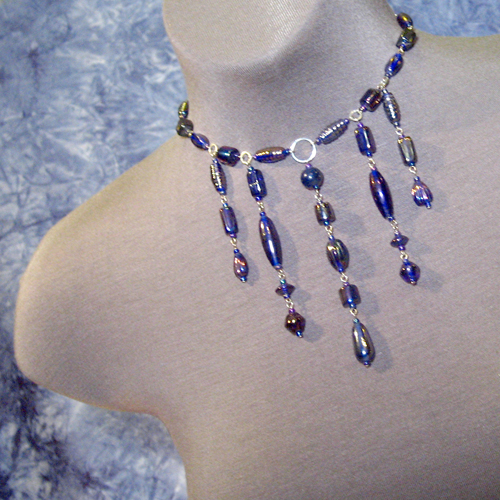 Like, I'm betting that it still would've come together if I'd tripped and dropped the bead tray all over my table. I almost didn't list this one, too, because I don't have my own blue one. After all, in Lover's Talisman, it's a blue Twilight's Fancy necklace that is the talisman.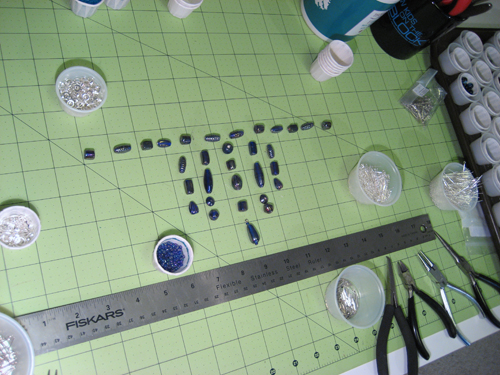 Notice how in the picture there isn't a huge pile of beads in cups around the necklace. It's just right there, ready to be assembled. Yeah, that's seriously how easily this thing came together. Sometimes I agonize over where the beads go, which ones I want to use, how to embellish, how many dangles, etc. Not this time. I think that's one of the reasons I want to keep it for myself.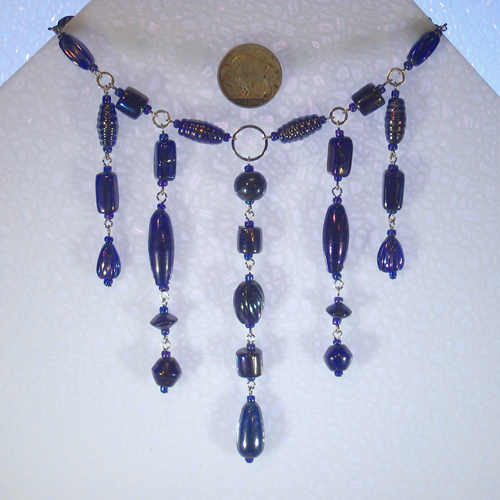 Then again, if someone else buys it, they'll collect the good karma that is flowing through it and I'd rather spread that kind of joy. I'm sure there'll be others for me. Plus, being the master of all I survey in my craft room, there's no reason I can't just design and build one for myself. Like, duh.
Which reminds me, if you want me to build you a custom necklace, all ya gotta do is contact me through my Twilight's Fancy shop and let me know what color(s), etc. you're looking for. My bead collection is monstrous. I bet I can put something together for you in no time flat!