February 25th, 2009
Here I go again with the colors of twilight. Although, I must admit this one doesn't have a lot of magenta in it, but then again, perhaps this twilight wasn't on our planet, in our world, whatever. Hey, I'll make sure to use the appropriate amount of magenta in the next one. Actually, this one's more the cooler colors of twilight. I haven't really done one with the warmer colors. Hmmm… Inspiration, inspiration, inspiration!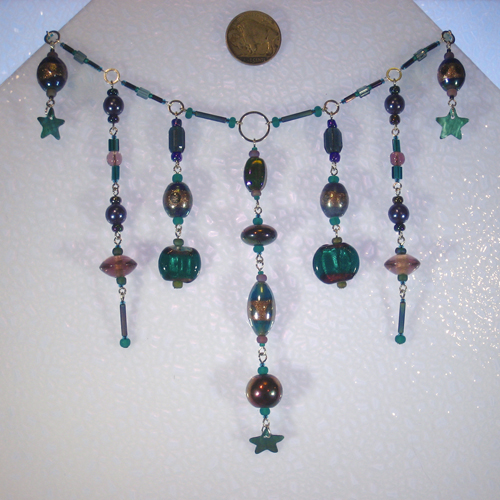 Teal is my favorite color. My '68 fastback is teal, many of my favorite clothes are teal. It's always been with me. So when I saw those dyed seashell star charms, of course I had to have them. Like duh!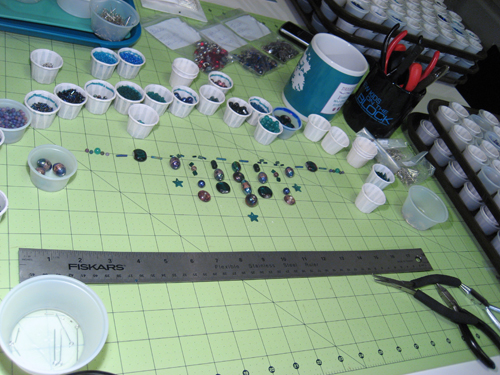 This necklace practically designed itself. It was done before I even knew it. And because it came together so easily, I also did a version without the dangles…but I haven't listed that one yet, so be looking for it!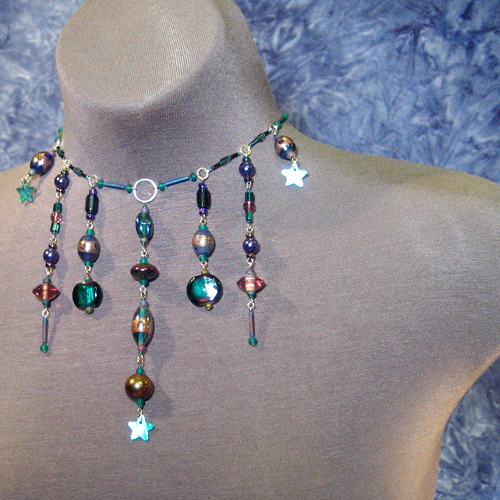 In the mean time, check out my Artfire shop. I list a new Twilight's Fancy necklace every day!