August 16th, 2008
I must admit…I had a lot of fun on this shoot. It wasn't spectacularly fun or intense or anything like that, but even almost three years later, I'm remembering it as a nice, long-but-easy shoot.
Since then, I've worked with the same A.D. on G-Force, but due to the nature of the shoot, I think I only saw him three times and that was mostly during lunch!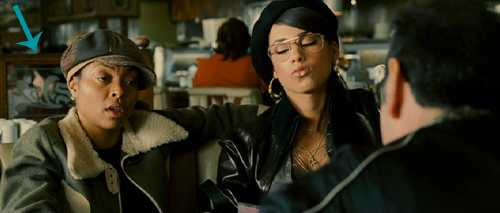 It's not the best shot of me, but it really is me back there. Not too shabby considering I doubted getting any screen time at all except maybe this scene and lo and behold, there I am!