March 16th, 2008
While hunting for some old journal entries, I found a cache of artwork I'd done in 1987-1988 and found it fascinating, so I'm gonna share them here. I mean, I want to scan them anyway, so why not post 'em?
I never titled my work and rarely signed it–I was in 7th or 8th grade, for goodness sake!–so I guess I'll have to make up titles as I go along. Let's call this one 'Stamp Art'. (I know, I know…sooooooo original…) Notice the line running down the left. This piece was done on binder paper. I guess I didn't have any plain paper on hand that day or perhaps I was too lazy to find some… Or maybe the spirit moved me and I couldn't take the time to bother with blank paper, I HAD to do the artwork at that very moment or it'd be lost forever.
Whatever. 🙂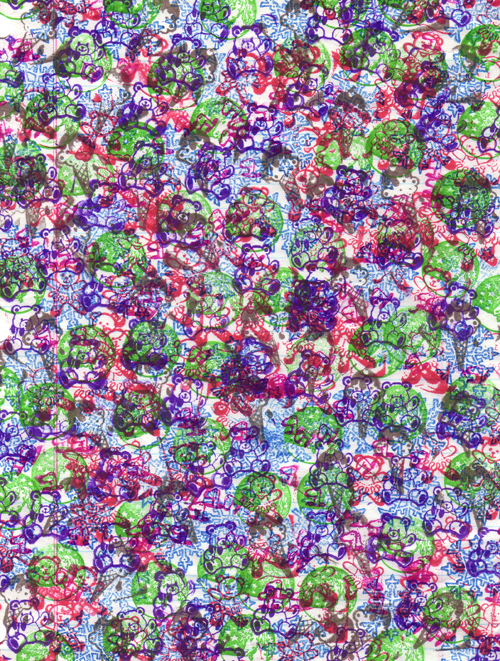 Leave a Reply
You must be logged in to post a comment.