April 21st, 2007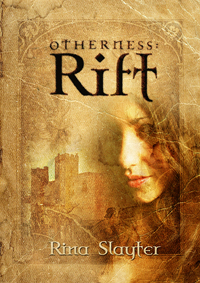 Magic is only a small part of the real dangers lurking in a future of dark otherness.
It's official. Otherness: Rift is now sitting on my coffee table. It just didn't seem real until that moment. I dunno know why.
…And I just did a video for it. Oddly enough, I had to move my book in order to shoot some of the footage for the video, too!
What an experience this has been. From research, to writing, to rewriting, to editing, to rewriting, to release in ebook, to release in paperback and now doing this video. Wow. Life is insane, but very, very good.
Leave a Reply
You must be logged in to post a comment.