August 19th, 2010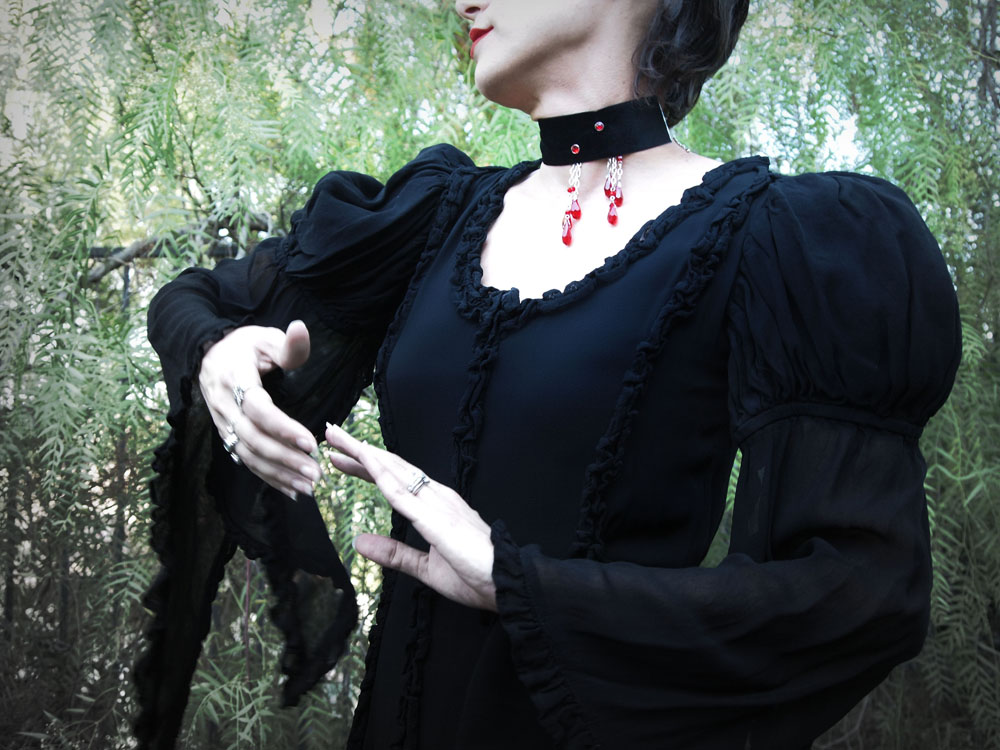 This is my latest creation. It's a wide black velvet ribbon choker necklace with crystal drops hanging down like blood from a vampire bite.
It'd be a great Halloween costume piece or for cosplaying at cons. I wear mine around town. Why not? Some days I pretend I'm a vampire slayer who got a little too close to a dark and sexy fangboy. Some days, I'm little more than a willing slave.
This year has been a crazy one for me. Between the success of my husband's new audio company, Schiit, the continued success of Twilight's Fancy and all the writing I've been doing with my best friend Jen as Ashleigh Raine, it's been awesome. Although, I gotta admit my favorite part has been getting to call my husband a SchiitHead. Like, he really is…and he doesn't get mad when I call him that! How awesome is that?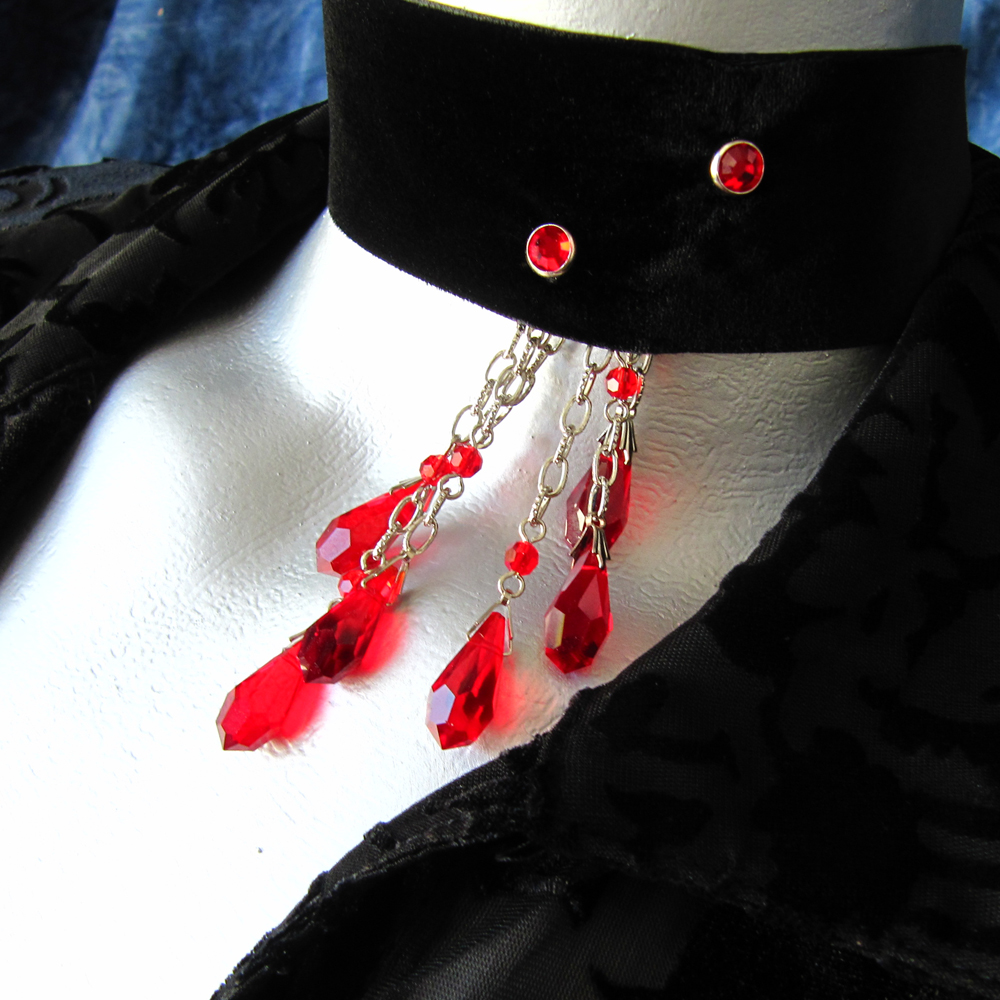 When I'm not building vampire chokers, I'm soldering circuit boards. But next year… Well, let's just say that Jen and I have many, many plans we hope to execute. I for one have many costumes I'd like to build, too. I just hope I can find the time to do everything I want to do.
I gave Jen a vampire choker for her birthday. It just seemed fitting since our friendship started around when the Lost Boys premiered in theaters: October of 1987. We met in 1988 and one of our favorite things to do was watch Lost Boys-—on VHS!—-at my house because Jen's mom wouldn't let her watch R rated movies yet. I think I wore out that video tape. Seriously. I used to put on that movie nearly every day after school while I did my homework.
Alex Winter played Marko and wore a like totally awesome jacket with patches and chains—-oh, it really hit my fashion-ometer as far as incredible coolness. It pegged it, actually. Pegged it so hard I chose one of my denim jackets from my closet and set to work embellishing it with rhinestones and chains and all sorts of craziness.
I still have that jacket.
It weighs about ten pounds now.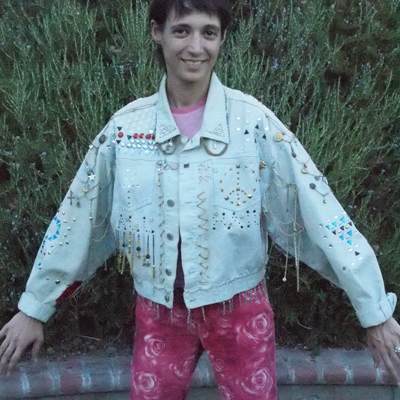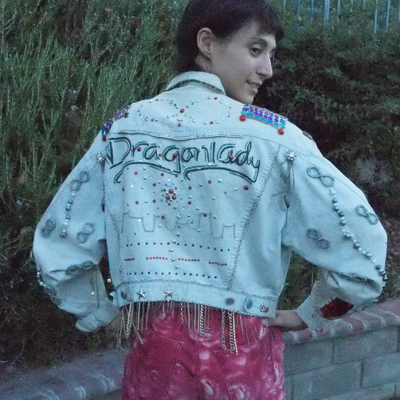 I just got my husband to finally take a picture of me wearing the infamous Dragonlady jacket. Some of the stones and whatnot have fallen off over the years, but that gives it the proper worn look…like Marko's jacket.
I just find it incredible that because of my experiences, all the 250+ hours I put into that jacket, when it came time to do the vampire choker, not only was it a natural extension of my love of vampires, but I also already knew how to do all the components…and make it reversible. Yeah. The blood dangles can go on the left or the right without having to unhook anything. Just turn it around.
I love how certain things have stayed with me over the years. Certain events, people, experiences never really age as far as I'm concerned. There are things that I still talk about as though they happened yesterday. Things that I did that still feel like yesterday. And I wouldn't change a thing…well, perhaps I'd blog about it all more…
In any case, if you'd like to get your very own vampire bite choker, click here!